Everything you need to manage for your content is done in Frequency Studio's MANAGE tool. Easily upload assets, review content for quality, verify captions and thumbnails, edit metadata, and run ad detection utilities all within a familiar interface.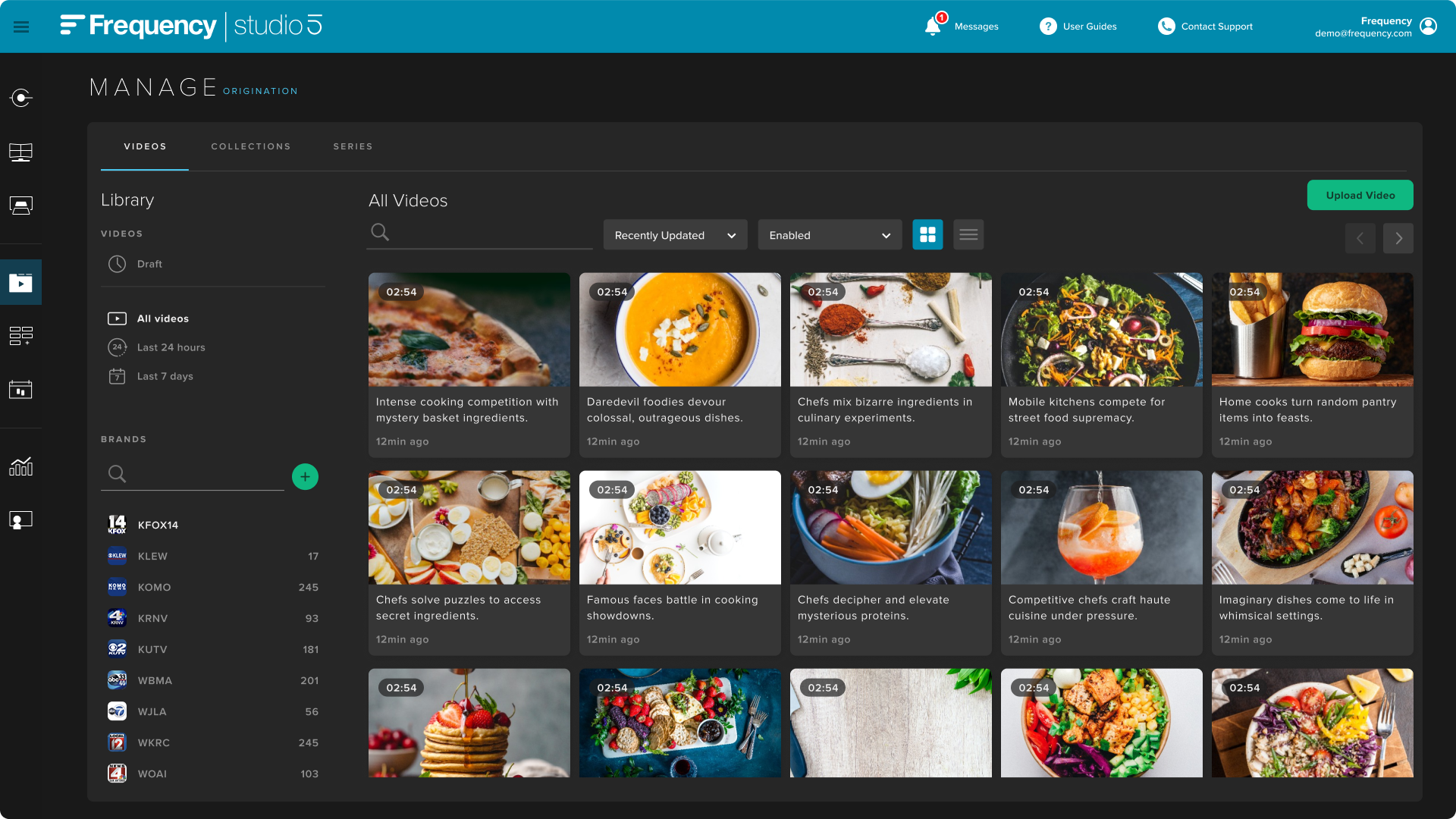 | | |
| --- | --- |
| | |
| | You can access the tool from the left navigation bar within Studio. |
To upload a single video, first select a Brand by clicking on the Brand on the left side of the main screen, then click on the Upload Video button in the top right.

Videos and metadata can be ingested in bulk through MRSS, SFTP, or Amazon S3 delivery.
Select Rights Profile
For most users, this will be your account name.
Upload the Video
You can upload a video file from your desktop (drag & drop or select from desktop) or enter a video URL that leads directly to the video file. Do not close this tab until it is finished.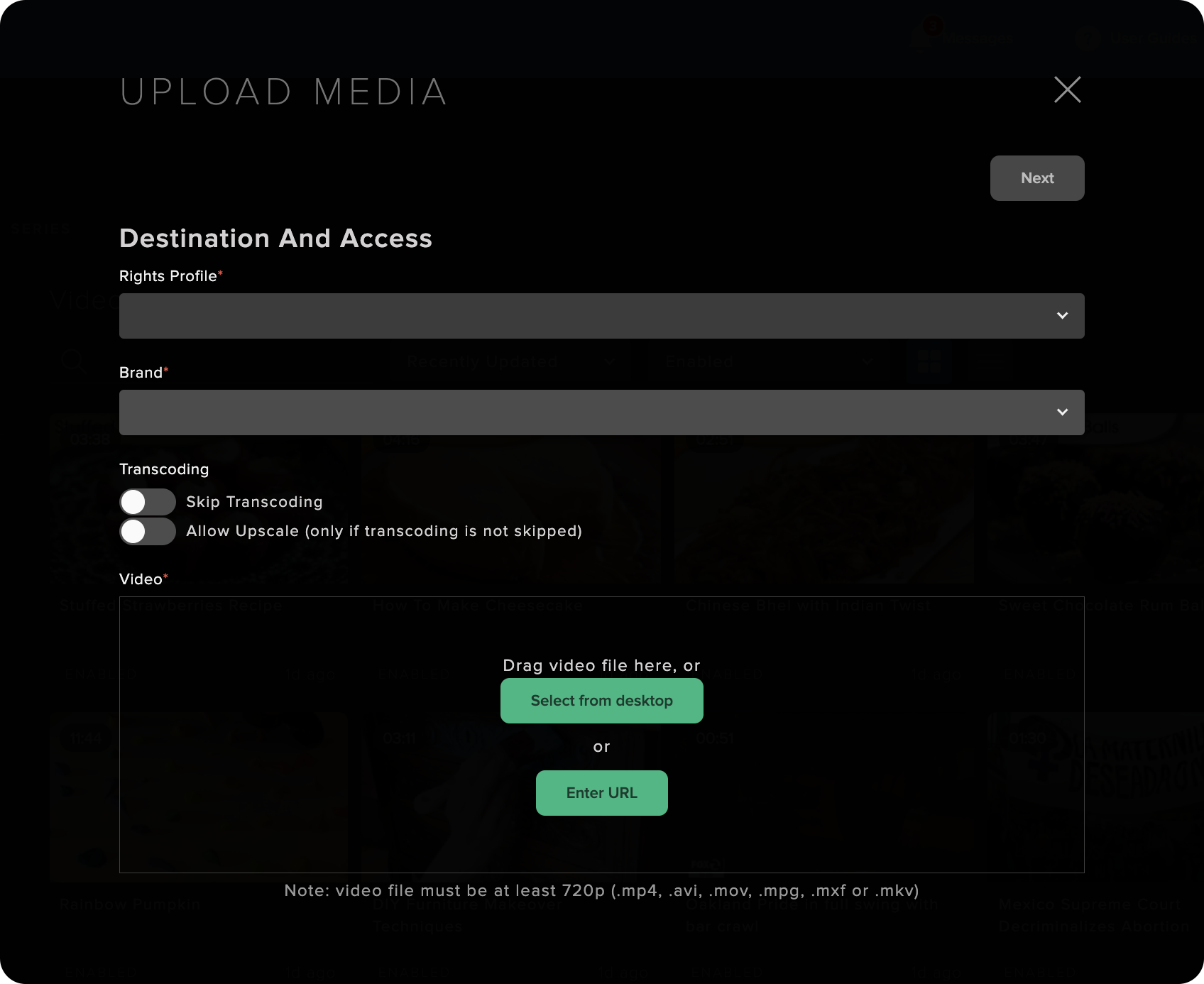 Upload a Thumbnail
It will default to your Brand logo if no thumbnail is provided, but you can select cancel, and upload your own. Select Next. 
Enter Metadata
In addition to title and description you can also set genre, rating, content format, and version. By default it will use the file names for title and description, and pass through Brand metadata as default values. Once you are finished, the video will begin transcoding.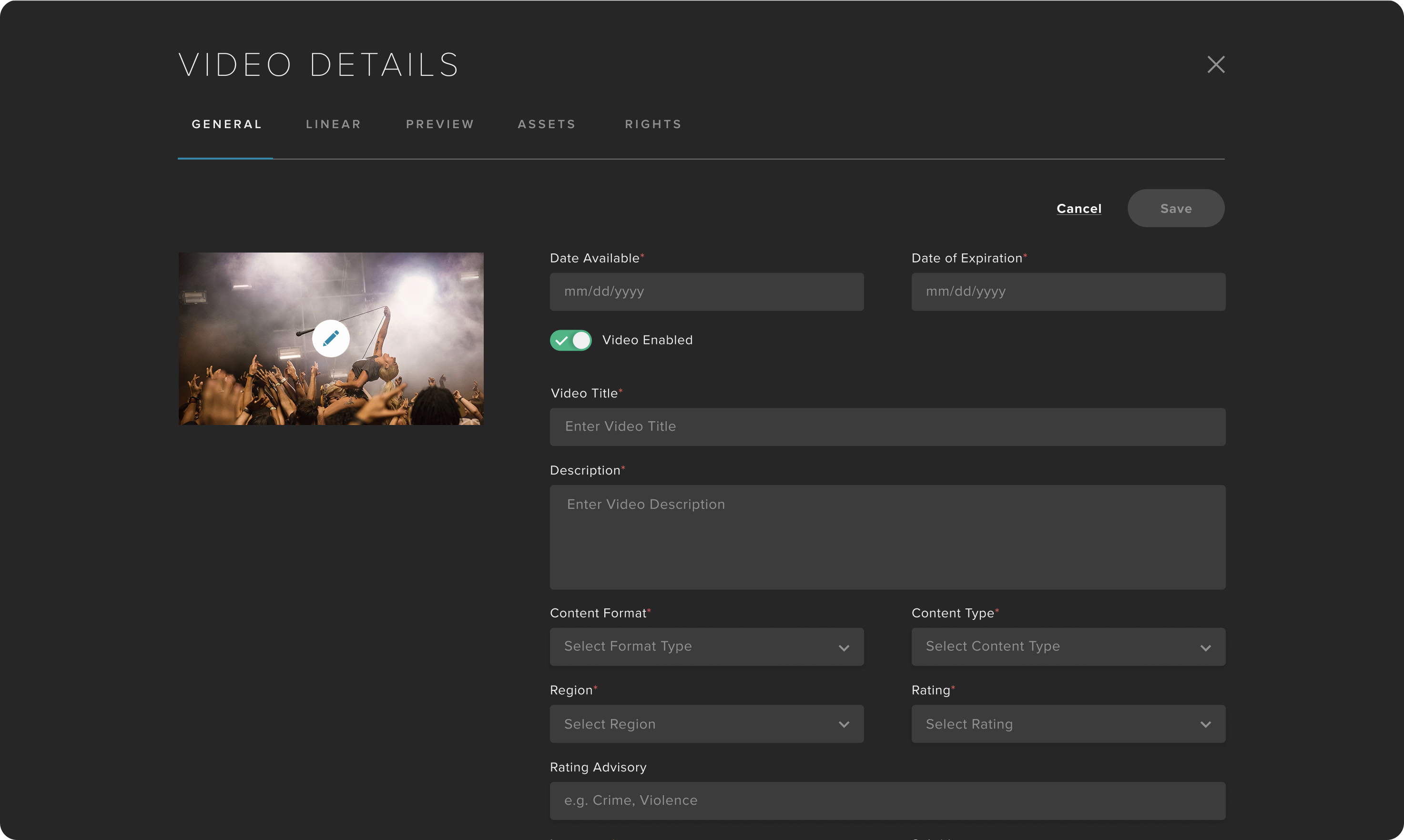 For each video, you can view the Video Details page by clicking on the View Details selection. Select Edit Details to change the metadata.
You are now ready to create Programs.